blow photo is delighted to curate this exhibition as part of photo museum ireland's series "in our own image", which surveys photographic practices in ireland.
the rise pays homage to the force of youthful creativity that pushes civilization forward. these are dark times for europe, and it can feel like we are moving backwards, and perhaps for a moment we are. but we are in the majority, and old men with old ideas don't live long.
blow photo is excited to showcase nine photographers at an early stage of their careers as their viewpoints and practices evolve. each artist's work asks us to think differently about subjects close to us, such as our state of mind, our identity and our relationship with places. evident is a clear move away from traditional forms of exhibition display.
for this exhibition, each artist was asked to talk about life in contemporary ireland. their projects are a response to this question. they responded from a personal perspective. wisely, they speak about what they know, and can teach. these are artists on the path to becoming strong true voices in irish photography.
this project is supported by:
d-light studios, photo museum ireland, arts council, dcc, neic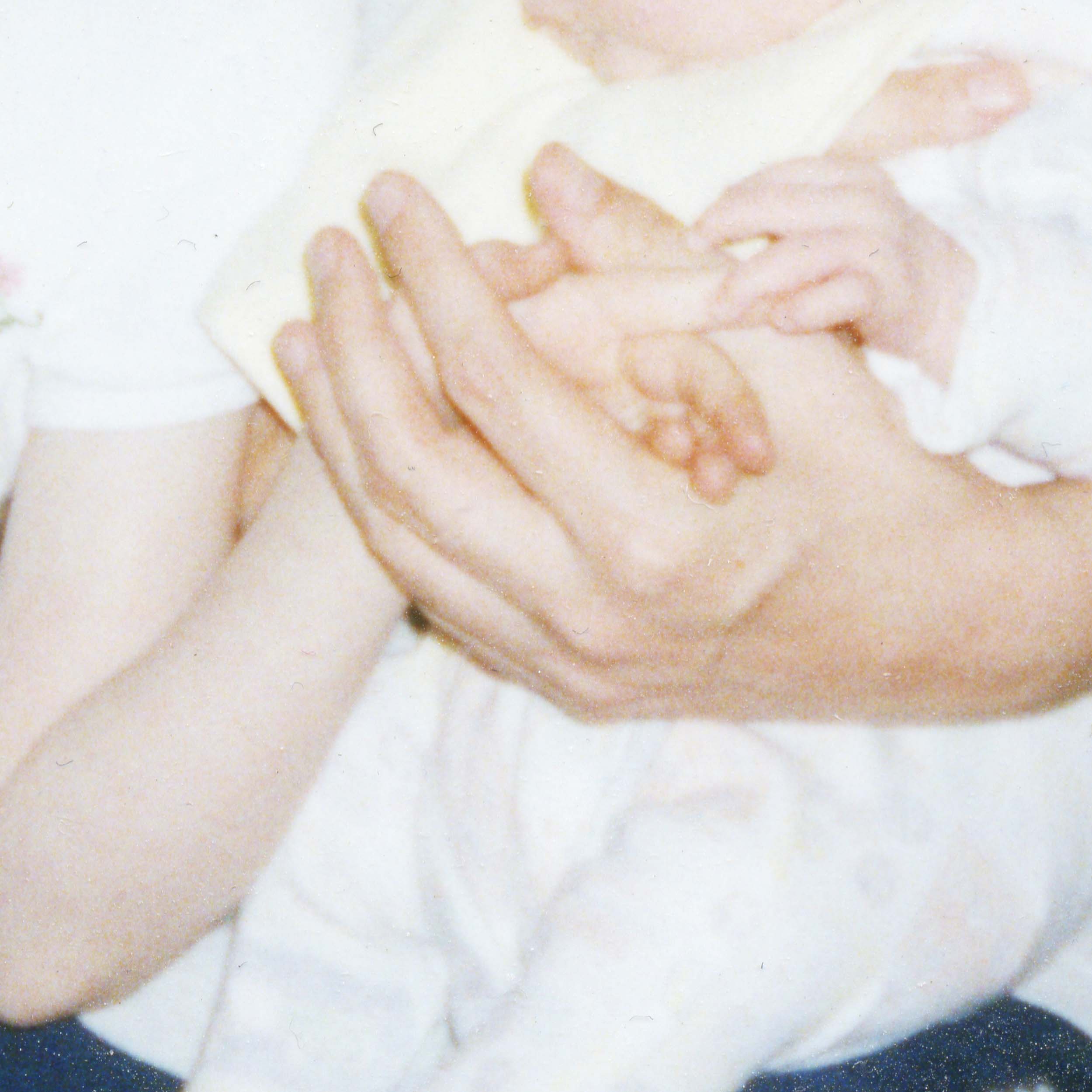 clare lyons / born 1993 / nationality: irish / based: dublin / belfast / project: every saturday (1993-present)
clare's work finds its concern in the tactile nature of the photographic image. she explores memory, trauma and her personal struggles with mental illness. she has developed methodologies which draw attention to this through crafting, experimental printmaking, and sculptural processes. for clare, the photograph is often not "enough," and additional interventions must be made with and upon the surface of the image to tease out the difficult topics she explores. clare's practice is motivated by the hope to achieve catharsis through creating, and also to encourage a healthy conversation around the deeply personal themes that arise in her work.
clare was born in 1993, but her official birth certificate was issued three years later in 1996. following court orders, she spent every saturday with the man listed as her biological father. every saturday is the culmination of a lifetime of trauma, pain, and confusion, resulting in an autobiographical narrative which reflects on identity and what it means to be family. through experimental methods of working with the artist's family archive and childlike crafting using ephemeral materials from the landscape, the story affirms clare's sense of self, connection with her foster father, and confirms that love goes much deeper than biological connection.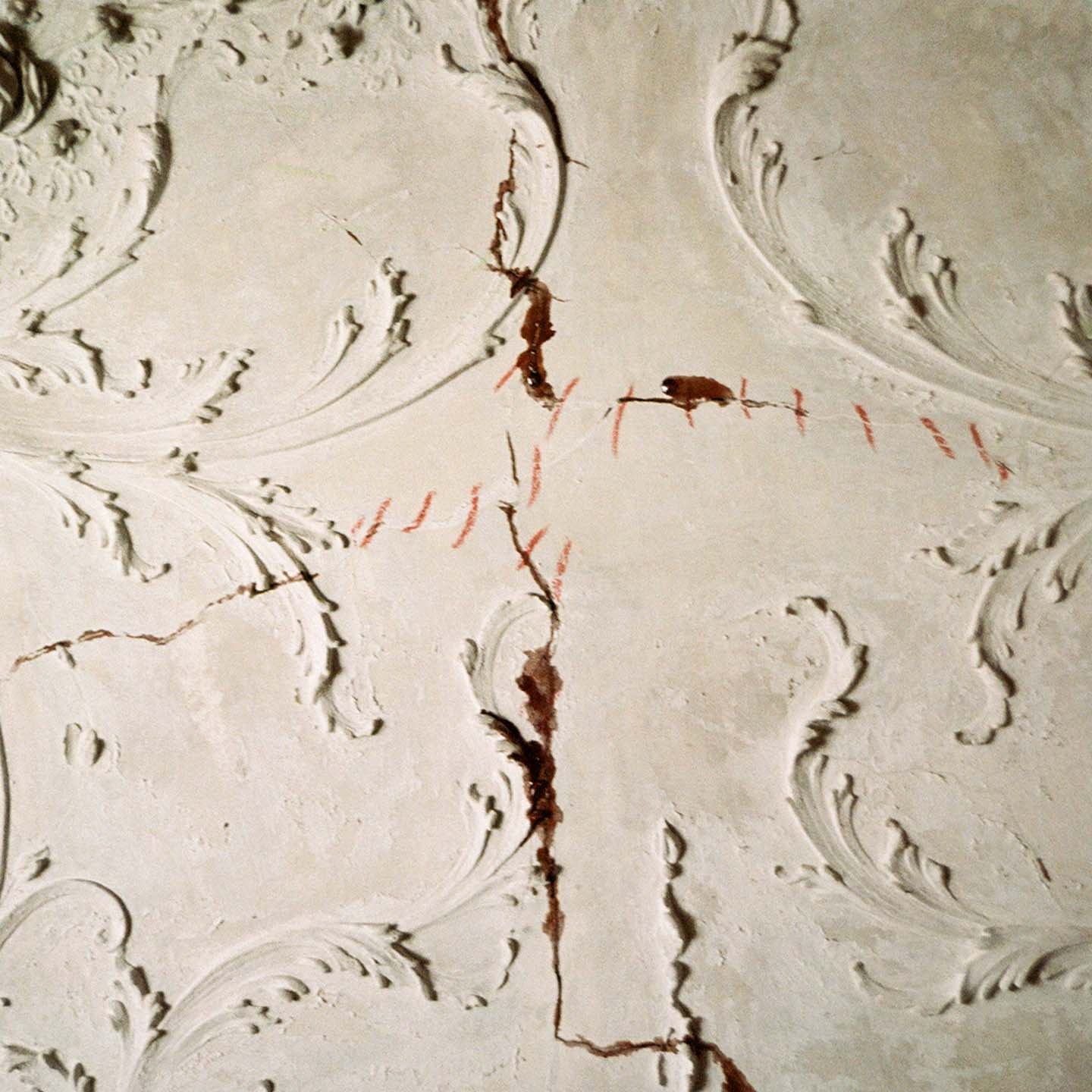 iryna baklan / born: 1995 / nationality: swiss / ukrainian / based: dublin / project: tender loving care ( 2020 – present)
iryna likes to explore local landscapes employing photography as a tool to document and reflect. intrigued by the junction of man and artifice, she looks at how space is formed and organized, gradually assembling shapes and patterns that form the patchwork of our cultural landscape. iryna's current practice revolves around ideas of play, and perception within the everyday. bending the understanding of both medium and subject matter, iryna's photographs playfully invite the viewer to reconsider their habits of seeing.
tender loving care is a response to the nature of perception and a growing disengagement with our local environment. facilitated by a sense of childlike discovery and democratic looking, anything around us is of potential interest. iryna's subjects are selfless acts of care in which creativity and resourcefulness highlight the everyday with a sense of optimism. beyond the scaffolding of function, necessity, or superficial maintenance, lies a genuine attention to the subject. photographers' visual documents are an ode to and acknowledgement to those who lovingly care.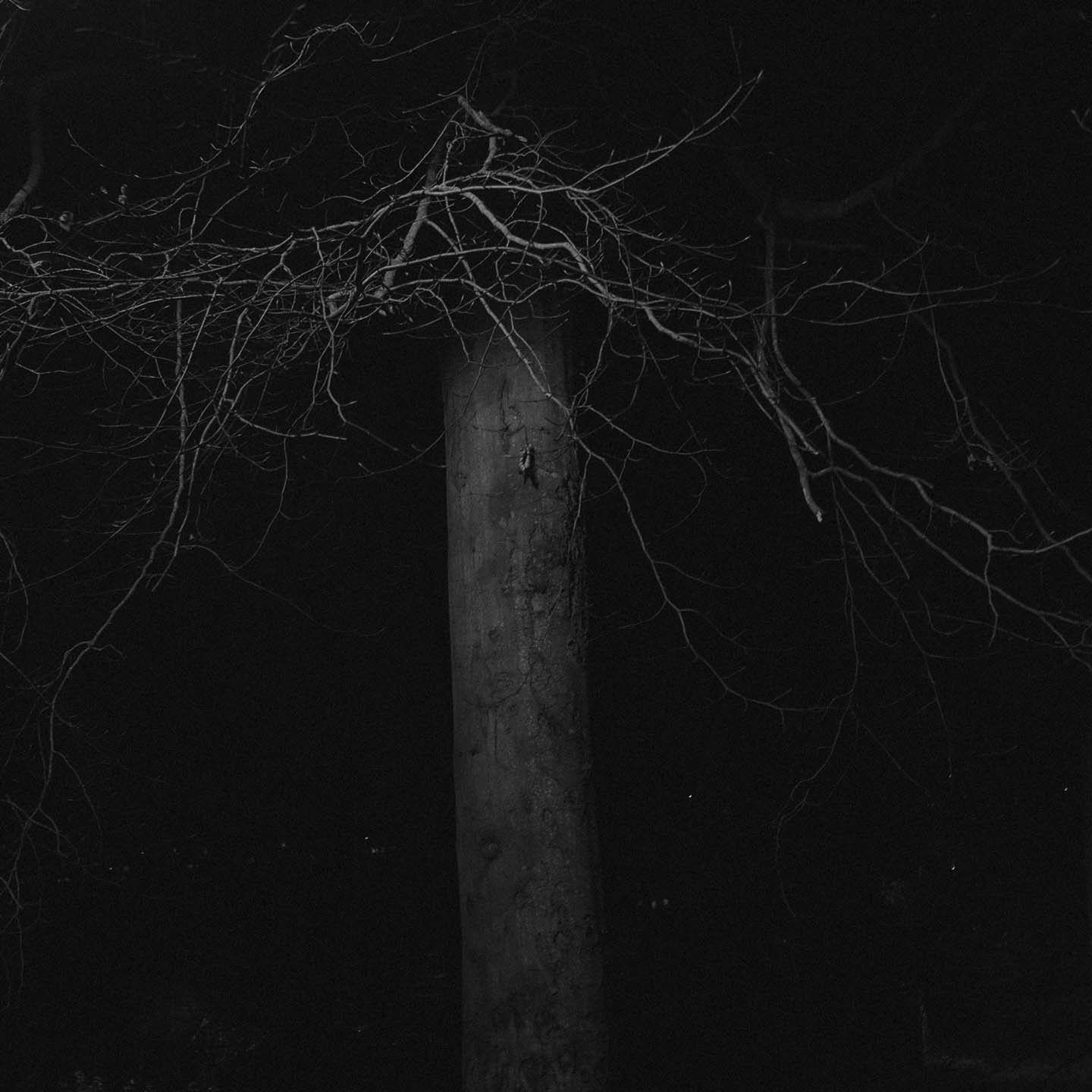 david copeland / born: 1995 / nationality: irish / based: belfast / project: darkness visible ( 2022 )
interested in landscapes' power to both delight and disturb, david continues to explore psychology, landscape, and place. his work utilizes conceptual and documentary approaches to explore states of mind, and the boundaries, physical and psychological, that can hold us in between.
darkness visible / "no light, but rather darkness visible" / john milton, paradise lost / the streetlights are still out for the second night in a row.
if seeing is truly believing, at this moment nothing exists beyond me, and the things being reflected back at me through my bedroom window, out into 'the darkness'.
i am moored by the light and its ability to make the darkness simultaneously visible and invisible. i must acknowledge it so that i might also see the darkness.
at its edge, the darkness is infinite: home of the mythological, clandestine, dead, and lurking. it could be everything and nothing, a harbinger of fear, a metaphor for despair. plundering its drama, myths, and its ability to amplify silence to constant and tinnitus-like drone.
i photograph the same streets, day and night, that i have always walked. in the morning, the seeing world's existence is restored. the sun grounds us in the day, as do house lights and streetlights in the night.
this photosynthesis takes and wakes us from our sleep. the darkness that once kept the lurking now lurks itself, behind and in the shadow of things. although we cling to the security that light imposes and feel safe, we sleep with our eyes closed. why is this ignorance bliss?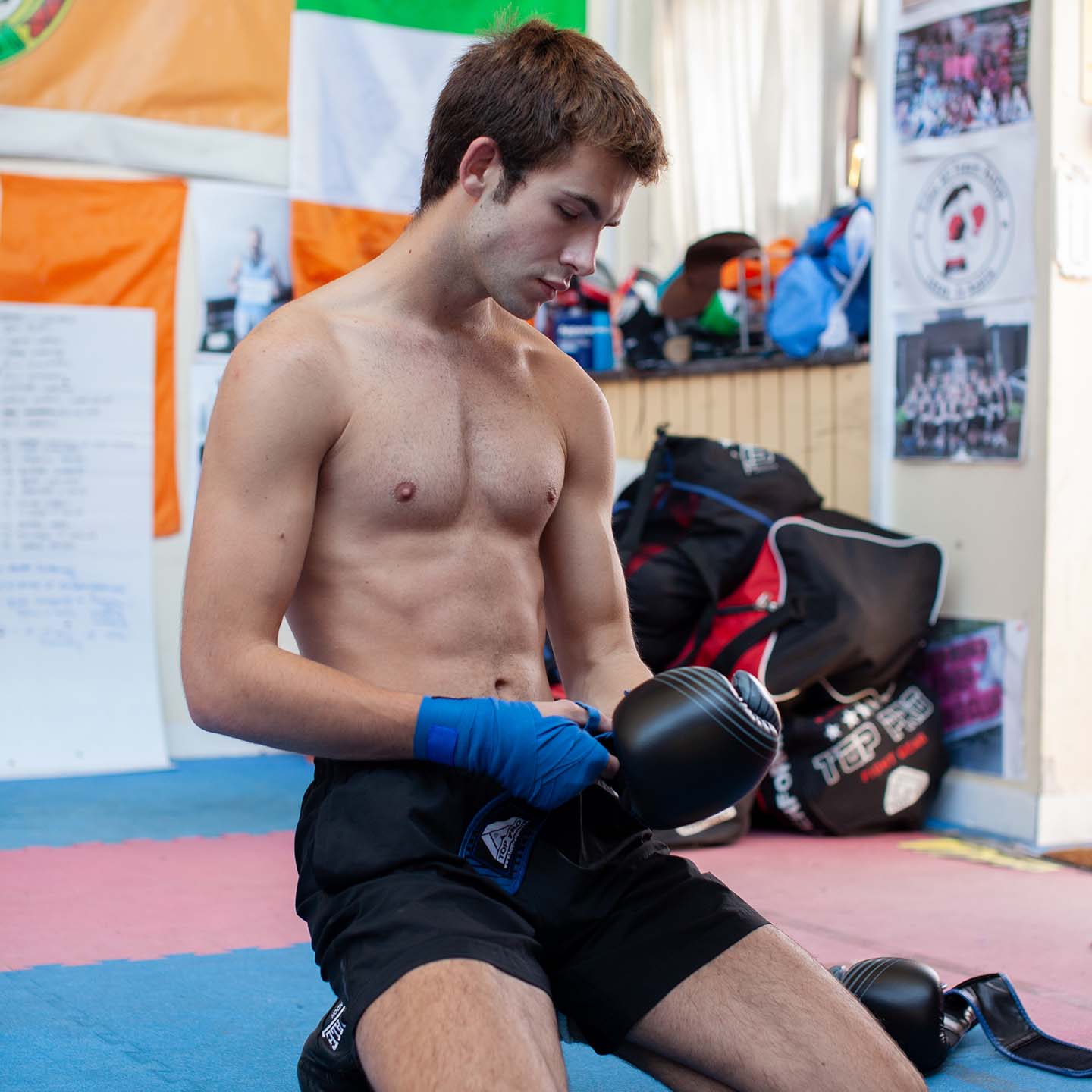 dónal talbot / born: 1995 / nationality: irish / based: dublin / project: queer fighters ( 2022 )
dónal's work is predominantly based in portraiture and often centres around the themes of sexuality and queerness, identity politics and contemporary youth culture in Ireland and beyond. often employing a soft lens, dónal's work hopes to capture his subjects in natural light and unedited backgrounds. he interviews his subjects in a conversational style, with the hope of capturing a real and honest depiction of their everyday lives.
queer fighters is a photographic body of work that consists of intimate one- on-one portraits of lgbtq+ athletes within different queer-friendly clubs around the city. it hopes to showcase a new era of acceptance in irish martial arts, at a time when diversity and inclusion are valued for all types of athletes. the project began with the photographer's own experiences of being an lgbtq+ individual from dublin, and his growing interest in boxing as a form of self-defense.
queer fighters, which is accompanied by a selection of interviews made with each athlete and edited by soria reilly, is supported by the arts council ireland.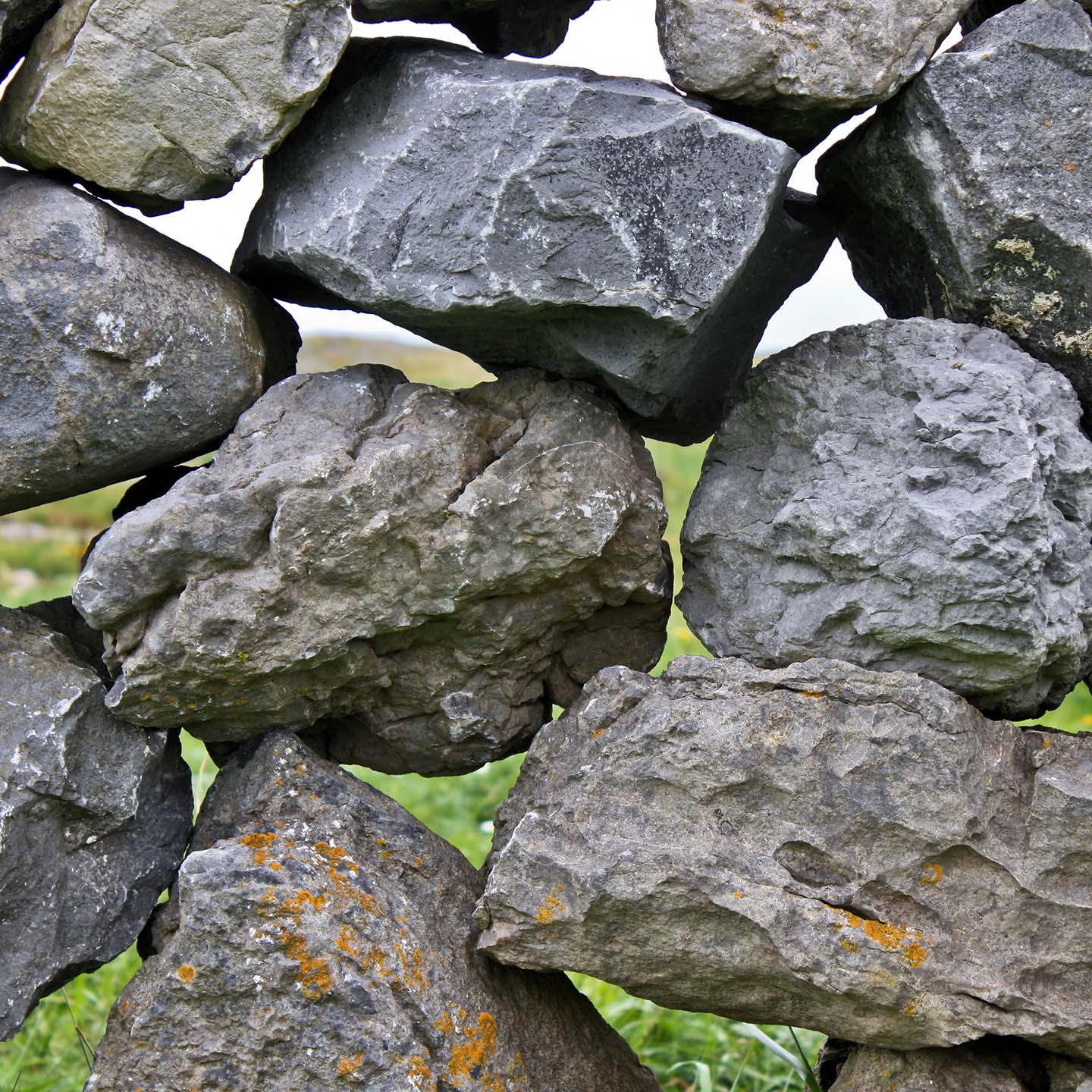 elinor o'donovan / born: 1995 / nationality: irish / based: cork / project: stock ( 2022 )
elinor's practice references internet memes, cartoons, and film and tv tropes. through playful sculpture, collage, drawing and installations, she teases out the ways in which familiarity with tropes in popular culture allows us to form cognitive shortcuts, influencing how we understand the world around us. her work is playful and humorous, while treading the complicated line between specifics and universalities.
stock is a sculptural installation consisting of license-free stock photos mounted on cardboard boxes. the work refers to the commercial imagery we encounter in our daily lives.
stock draws on the tradition of landscape photography, depicting elements which might comprise an irish landscape - green grass, blue skies, stone walls, rolling hills - though as it is made of stock photographs, it is unclear which images, if any, were taken in ireland. in a year where a summer heatwave scorched the grass in another environmental death knell, this semi-formed landscape refers more to the ideas we hold on to about the irish landscape than to its reality.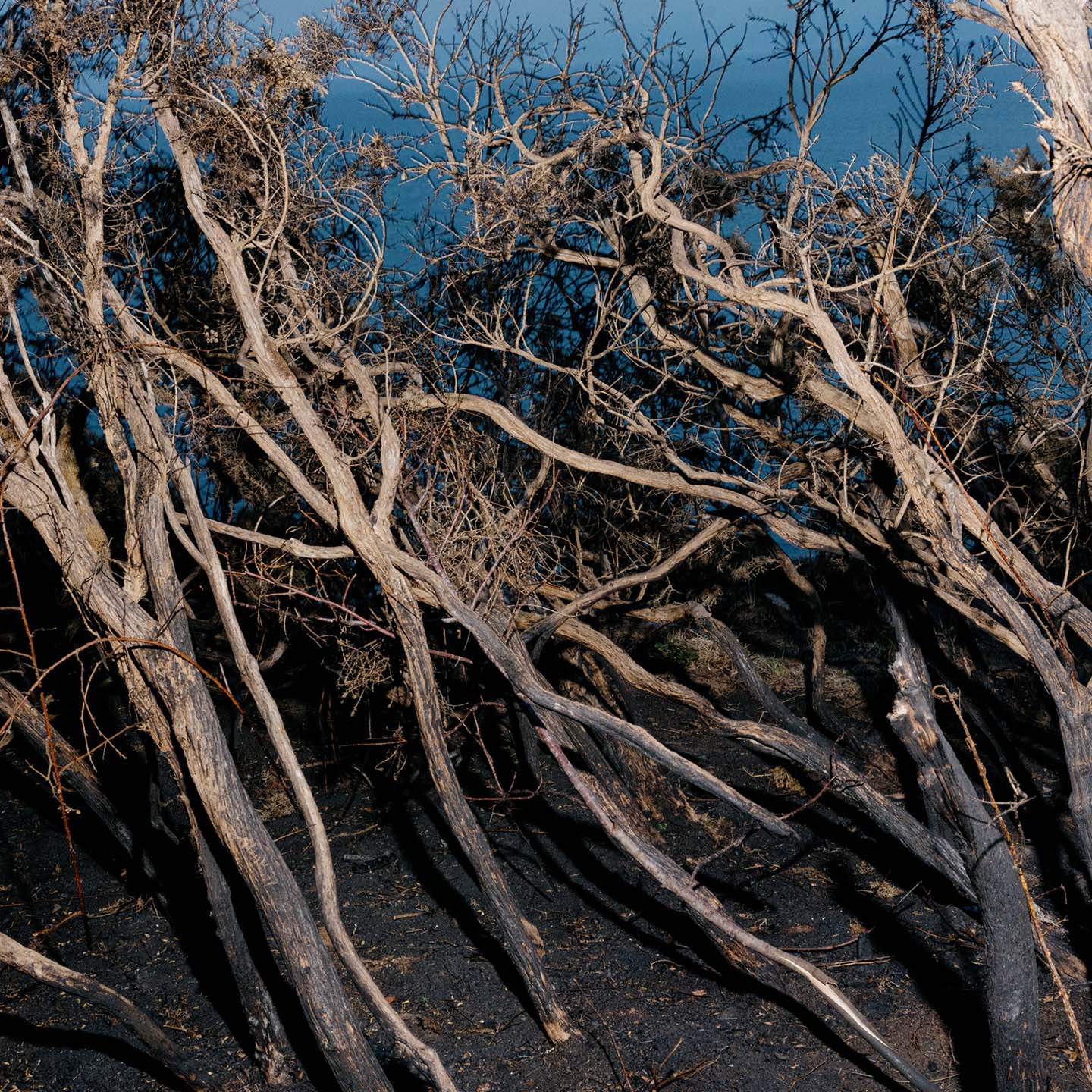 george voronov / born: 1993 / nationality: irish / russian / based: dublin / project: we became everything ( 2018 - ongoing )
george's work is defined by long-form photographic projects that provide insight and access into intense emotional states. put simply, he uses photography to show what something feels like rather than merely what something looks like.
we became everything is concerned with photographing what religious experiences feel like, and the young people who search for them. mysterious, sensual, and rich in color, these images provide a point of view that evokes altered states of consciousness.
spending time in religious communities, on spiritual retreats, and at sites of worship, george found that everyone he met shared a belief in the existence of two worlds: our familiar 'real' world as well as an elusive and mysterious spiritual world which lies beyond the boundaries of normal perception. the idea of photographing a link between these worlds, a nexus where the veil between them is thinnest, became a subject of fascination. these almost imperceptible moments when one becomes aware of one world bleeding into the other are what we have come to call religious experiences.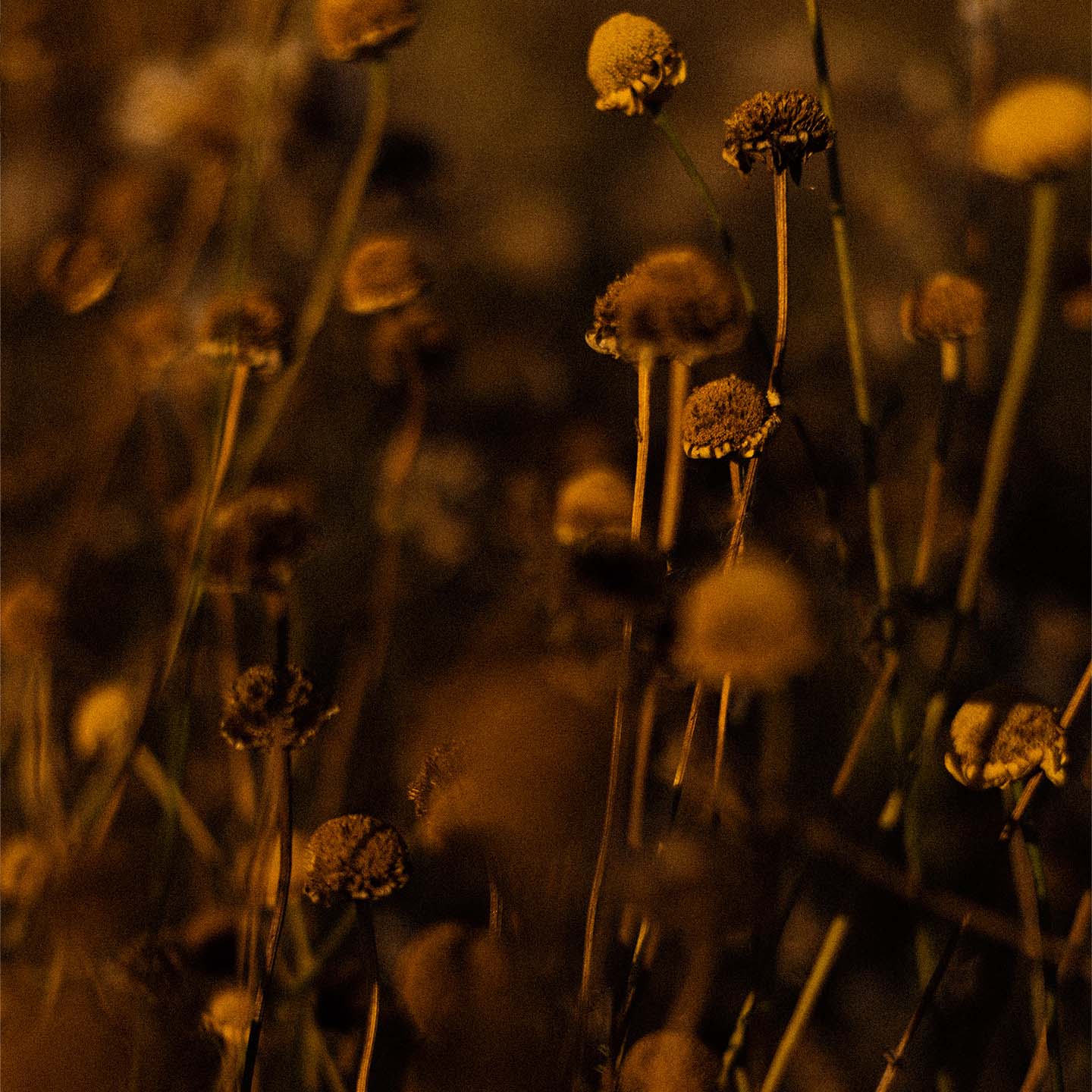 jolane schaffner / born: 1995 / nationality: german / based: belfast / project: with all its fear and grace ( 2020 - 2022 )
the german language contains two words for home: zuhause (where one lives - a place of comfort and peace) and heimat (a familiar landscape evoked by memories and nostalgia). jolane's work has always evolved around these twin notions of belonging; of absence and presence. she seeks both conceptual and documentary perspectives to explore the connection between place and identity.
with all its fear and grace is an ongoing reflection upon jolane's childhood and the search for a home within herself. it shows artist's emotional progression from the child's absorbed perspective to the contemplations of an adult. memories of ease and certainty are rooted within the landscape of jolane's childhood's endless summers. revisiting this familiar landscape, she allowed herself to play, to be immersed, to surrender. when she found the fields dried up the next summer she started to collect the flowers and to study them – objects of strength and tenderness. both perspectives reflect jolane's search for universal trust within herself and hope to find a certainty to belong.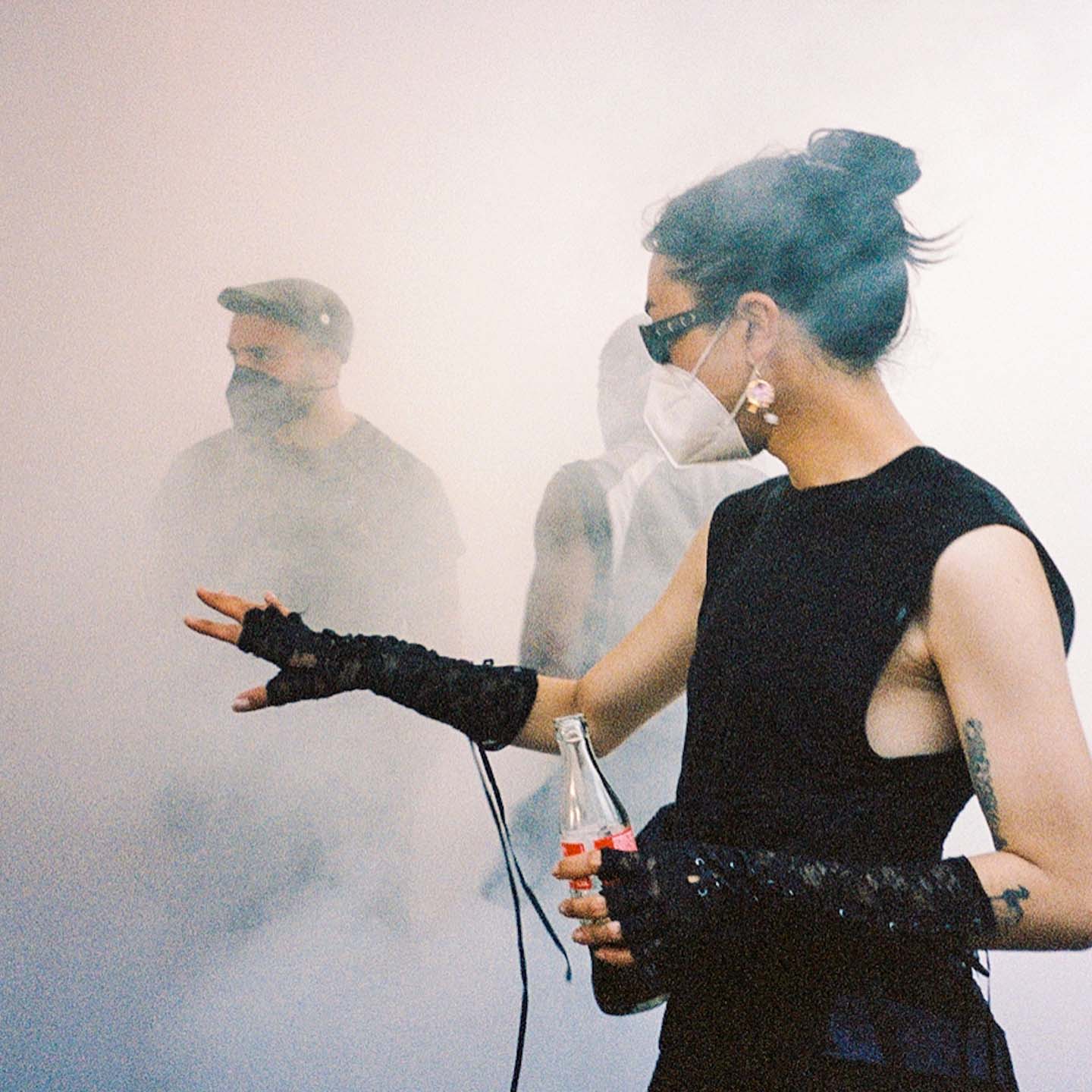 karl magee / born: 1997/ nationality: irish / based: dublin / project: continuing ( 2019 - ongoing )
karl was first drawn to the camera from a longing to record the passing world and the change it brings. the artist seeks to convey a nostalgic mood and a search for the next fleeting moment. now more than ever, this search has shown the weight of time and the emotion it can instill in an image. with a focus on club culture, karl captures scenes filled with depth and feeling, allowing viewers to connect personally and recount their own memories.
continuing is a body of works created over recent years. intricately woven and linked, much of this photography finds its origins in trial and chance. there are two sides of a story: some are bound by certainty, others by possibility.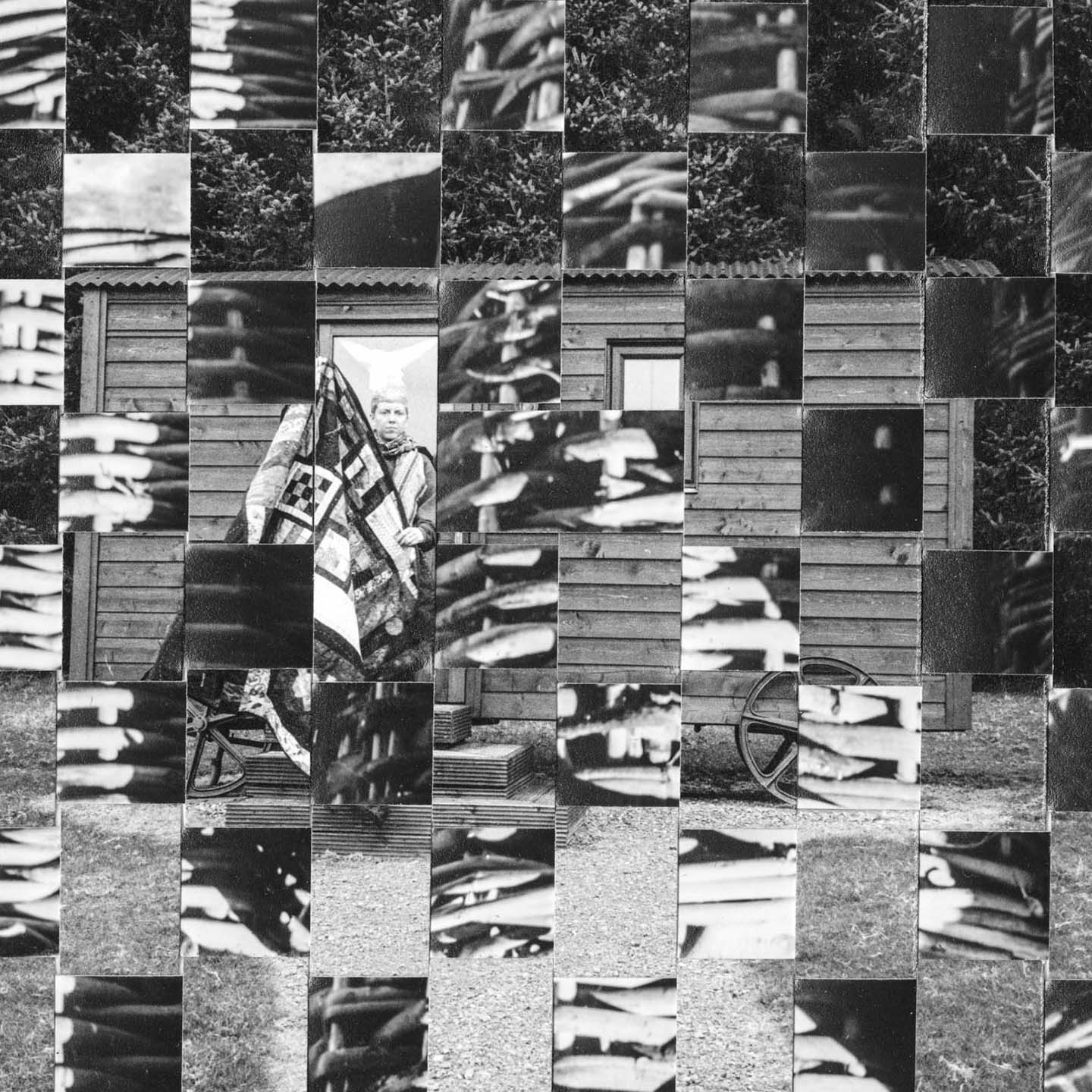 róisín white / born: 1992 / nationality: irish / based: dublin / project: our year of rest and relaxation ( 2020 - 2022 )
róisín is a visual artist working primarily with photography while incorporating drawing, sculpture, and textiles into her practice. her work draws on found objects, images, and archival materials, and she is interested in exploring lore and the fictional narrative that can be discovered in discarded imagery, how previous understandings can be agitated and new meaning drawn out. storytelling and process are central parts of white's practice.
our year of rest and relaxation is an image and textile-based work, born out of a need to return to working with róisín' s hands and embrace the repetitive action of sewing – busy hands make for a quiet mind. the quilts are a record of the first 2 years of the pandemic: the emergency, the unrest, the politics, the memes, and the unseasonably hot weather we experienced while in lockdown. it brings you to the artist's first year of trying to search out soft moments and keep herself going. it brings you the people who were present and the views from her 5 km of allowed travel. it brings you the second year of trying to piece things back together, to "live with covid", to the moment that micheál martin announced that "the emergency is over". the quilts are made to be used. they are made to make you feel safe and comforted.
the quilts are made to be used. they are made to make you feel safe and comforted.